Well here we are, a single day away from Halloween. Six weeks have come and gone, and we've watched a heck of a lot of movies. As per usual, I have not actually covered all the movies I've seen during the horror movie marathon. Sometimes a movie just doesn't fit with a given week's theme, or perhaps I only caught a portion of it on television, and sometimes I just don't have much to say about a movie. So every year, I close out the marathon with a quick roundup of everything I saw that hasn't already been covered. Behold: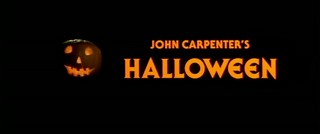 So there you have it. I'm sure I'll throw
Halloween
on tomorrow night, as per tradition, and some of this year's activities will spill over into the coming weeks of blog posts too. So stay tuned, and have a great holiday!